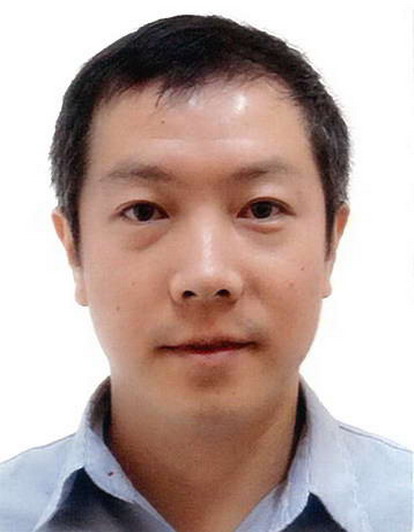 吴华南老师现在任教于北京大学深圳研究生院,为环境与能源学院副研究员。研究领域包括固废资源化、低能耗水处理技术与能源回收以及环境分析技术等。
联系方式
---
0755-26032670,wuhn@pkusz.edu.cn
教育工作经历
---
2013/7-至今,北京大学深圳研究生院,环境与能源学院,副研究员
2012/10-2013/6,北京大学深圳研究生院,环境与能源学院,客座研究员
2008/12- 2013/5,新加坡国立大学,环境研究所,博士后研究学者
2007/12-2008/12,新加坡国立大学,化学系,研究助理
2003/8- 2007/8,新加坡材料工程研究院,有机光电部,研习生
2003/1 – 2009/6,新加坡国立大学,化学系,博士,导师:Sim Wee Sun
1998/9 – 2002/6, 南开大学,化学学院,理学学士,导师:李湛勇
研究领域
---
固废资源化
低能耗水处理技术
能源回收
环境技术分析
社会兼职
---
中国环境科学学会,高级会员
国际生态发展联盟,常务理事、深圳地区办事处主任
深圳市低碳产业投资商会,理事
主持或参加科研项目及人才计划项目
---
1、国家自然科学基金青年项目,21405008、Goos-Hanchen效应耦合表面等离子体共振生物传感器、2015/01-2017/12、25万元、在研、主持。
2、深圳市科技计划基础研究项目,JCYJ20140903101648708、利用褐藻提取物治理蓝绿藻的研究、2015/01-2016/12、在研、主持。
代表性论文
1. Wu, H.N., Wang, Q., Ko, J.,Ko, J., and Xu, Q.* Characteristics of geotextile clogging in MSW landfills co-disposed with MSWI bottom ash. Waste Management, 2018 :164–172
2. Wu, H.N., Zhu, Y., Bian, S.W., Ko, J., Li, S.Y., and Xu, Q.* H2S adsorption by municipal solid waste incineration (MSWI) fly ash with heavy metals immobilization. Chemosphere, 2018, 195:40-47
3. Wu H, M Lu, L Guo, L G H Bay, Z Zhang and S F Y Li*, Polyelectrolyte Functionalized Single Wall Carbon Nanotubes as Effective Cathods Catalyst in Microbial Fuel Cells. Water Science and Technology, 70, 1610, 2014.
4. Teh H B, H Wu, X Zuo, S F Y Li*, Detection of Hg2+ using molecular beacon-based fluorescent sensor with high sensitivity and tunable dynamic range, Sensor and Actuators B, 195, 623, 2014.
5. Chen B, H Wu, and S F Y Li*, "Development of variable pathlength UV–vis spectroscopy combined with partial-least-squares regression for wastewater chemical oxygen demand (COD) monitoring" Talanta, 120, 325, 2014.
6. Feng T, S Geng, H Wu and P Shi*, "Solar RadiationEffect on Algae Growth" Chinese Agricultural Sciences, 47, 1372, 2014.
7. Wu H, H Li and S F Y Li*, "Rapid Detection of Melamine Based on Immunoassay Using Surface Plasmon Resonance Biosensor", Sensor and Actuators B, 178, 541, 2013.
8. Lu M, L Guo, S Kharkwal, H Wu, H Y Ng and S F Y Li*, "Manganese-polypyrrole-carbon nanotube, a new oxygen reduction catalyst for air-cathode microbial fuel cells", Journal of Power Sources, 221, 381, 2013.
9. Wu H, H B Teh, X Zuo and S F Y Li*, "Oligonucleotide Probes for Detection of Hg2+ in Aqueous Solution", 13th Frontier Science Symposium, Taipei, Taiwan, 19-20 Nov 2012.
10. Teh H B, H Li, J Y Lin, M Liu, H Wu*, T Mann, S F Y Li and T Goh, "Multiple channel biosensor system for NEWater process", Water Convention, Singapore, 1-4 July 2012.
11. Liu F, P P Gan, H Wu, W S Woo, E S Ong and S F Y Li*, "A combination of metabolomics and metallomics studies of urine and serum from hypercholesterolaemic rats after berberine injection", Anal Bioanal Chem  403, 847, 2012
12. Zuo X, H Wu, S F Y Li*, "DNAzyme catalytic probes coated multi-channel QCM for heavy metal ions detection in aqueous solution", AMN-APLOC 2011, 5-7 Jan. 2011, Singapore
13. Zuo X, H Wu, J H Toh, S F Y Li*, "Mechanism of mercury detection based on interactions of single-strand DNA and hybridized DNA with gold nanoparticles", Talanta, 82, 1642, 2010.
专利
---
1. Li S F Y, H Wu, "A Device for Analysing a Specimen Using the Goos Hanchen Surface Plasmon Resonance Effect", WO2014/209227, 2014
2. Li S F Y, H Wu, "Method for improvement of wastewater treatment using natural solid additives in activated sludge process", WO2013/012395, 2013
3. Li S F Y, H Wu and M Liu "A System and Method for Detecting One or More Analytes in a Fluid", WO2013/006140, 2013
4. Li S F Y, H Wu and X Zuo, "Metal ion sensor using oligonucleotide", US 61/553,286, 2011
受邀报告
---
Wu H, H Li and S F Y Li, "Towards online applications of QCM-D", 3rd QCM-D Scientific Conference, Beijing, 30-31 May 2013.