沈辰
时间:2016-10-22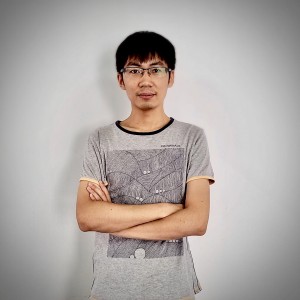 沈辰 Chen Shen
Postdoc(2015~)
Ph.D Shen Zhen Graduate School,Peking University
Mail: shenchen0604@hotmail.com
Education:
2006-2010:BS in chemistry,Yangzhou University
2010-2015:Ph.D, physical chemistry, Peking University
Research Interest:
Structural biology:
Protein-Protein interaction in immune and inflammation pathway.
Structural and functional characterization of disease-related WD40 proteins.
Publications:
Chen Shen, Hong Yue, Jianwen Pei, Xiaomin Guo, Tao Wang*, Junmin Quan* "Crystal structure of the death effector domains of caspase-8" BBRC, 2015, 463, 297–302.
Jun Xu, Chen Shen, Tao Wang*, Junmin Quan* "Structural basis for the inhibition of Polo-like kinase 1" Nat. Struct. Mol. Biol. 2013, 20, 1047-53.
Hong Yue, Feng Lu, Chen Shen, Junmin Quan* "Structure-based design of benzo[e]isoindole-1,3-dione derivatives as selective GSK-3β inhibitors to activate Wnt/β-catenin pathway" Bioorg. Chem. 2015, 61, 21-27.