Zhuo Zhu
时间:2013-04-15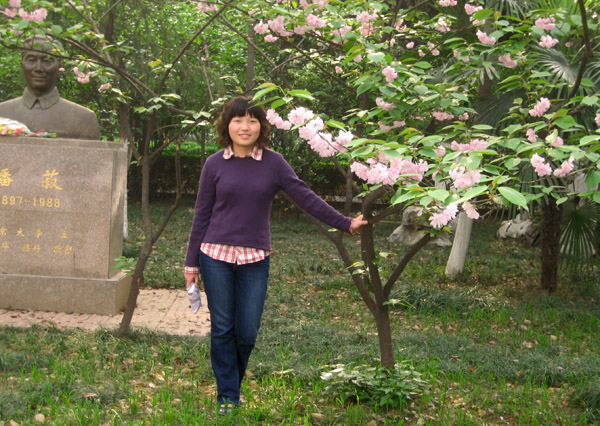 卓著 Zhu Zhuo
zhuozhu132 at gmail.com
Southeast University
Research Assistant
Education
08/2004-06/2008 Bachelor of Engineer in Biological Engineering, Southeast University
Research Experience
09/2010-present Research Assistant, Shenzhen Graduate School of Peking University
Study the structure features and biological function of WD40-repeat proteins.
07/2008-08/2010 Research Assistant, Beijing Genomics Institute.
Worked on the sequencing of Epigenome.
02/2008-06/2008 Intern, State Key Laboratory of Pharmaceutical Biotechnology, Nanjing University
Researched on regulation of transcriptional activity.
03/2006-01/2008 Intern, Laboratory of Development Genes and Human Disease, Southeast University
Analyzed structure and function of human FGF-1 gene by bioinformatics methods.
Awards
06/2008 Outstanding Graduate
11/2006 Second prize of the "National competition of AIDS' knowledge"
07/2006 Excellence Award for College English Test, band 4
10/2004 Scholarship of Jiangsu Province