张艺瀚
时间:2017-05-07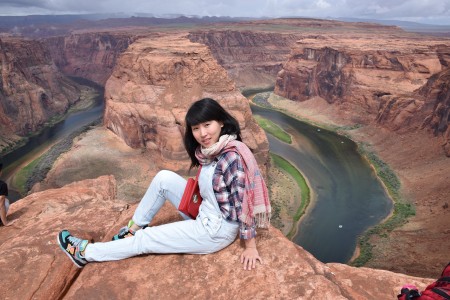 张艺瀚      Yihan Zhang
Ph. D. Student (2012 ~)
460692438 @qq.com
Education:
2008-2012: B.S.; School of Life Sciences, Sichuan University
2012-present: Graduate Student; School of Chemical Biology and Biotechnology, Shenzhen Graduate School, Peking University
Research Interests:
Modelling of human disease in zebrafish; gene editing
Publications:
Zhang Y, Huang H, Zhang B, Lin S. TALEN- and CRISPR-enhanced DNA homologous
recombination for gene editing in zebrafish. Methods Cell Biol. 2016;135:107-20.
Zhang Y, Huang H,Zhao G, Lin S. ATP6V1H deficiency impairs bone development through activation of mmp9 and mmp13. PLoS Genet. 2017 Feb 3;13(2):e1006481.