Major research directions:
 - Multiphysics Simulation study on plasma discharge and ions transportation
 - Development of vacuum coating technique and equipment with high ionization and fast deposition
 - Synthesis of metal organic carrier gas based on chemical principle
 - Functional coating and thin-film study for vehicle, electronic, engineering, energy, etc.
 - Micro-structural direct writingand printing technique based on ion beam
Equipment:
1: Muti-functional plasma treating platform          2: plasma diagnostics platform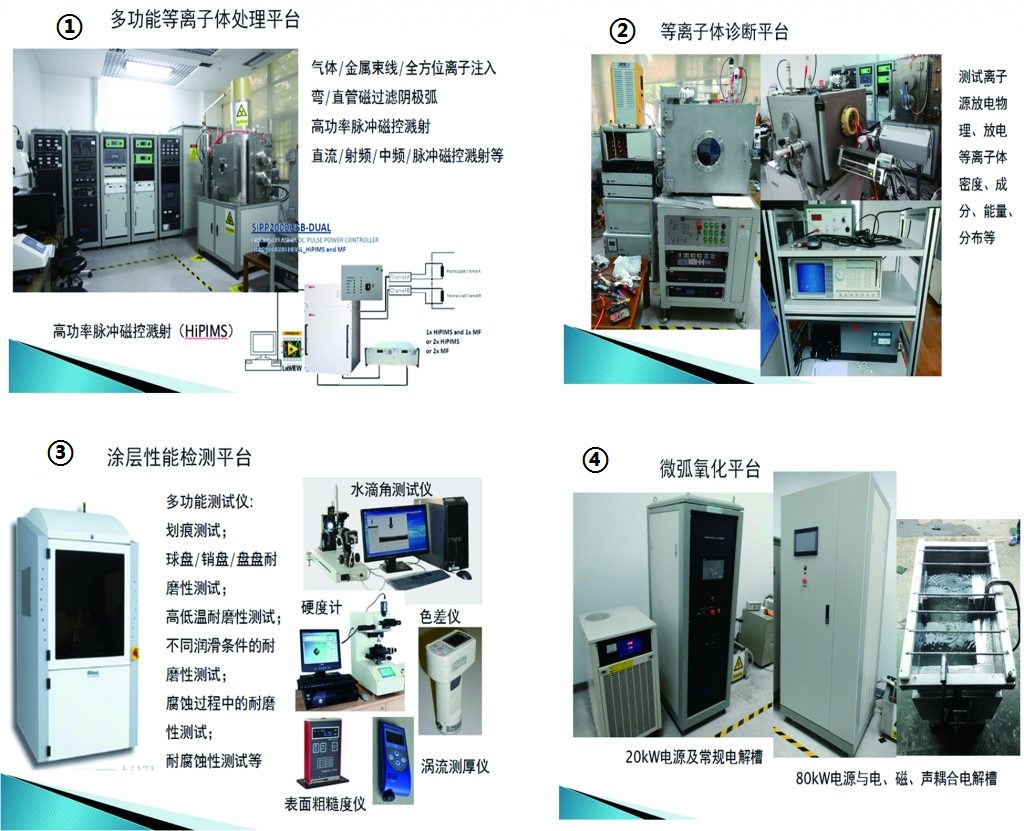 3: Coating performance testing platform              4: Micro-arc oxidation platform
Join us:
We are hiring new postdoctoral associates and lab researchers, please feel free to contact us for further details.
Postdoctoral Associates
  Research areas:
    - Development of key components and vacuum systems in high performance and multifunctional coating equipment
    - Simulation of structural components and plasma
    - Material synthesis and application of the target and carrier gas materials
    - Deposition and applications of PVD and MAO functional coatings and thin-films
  Qualifications:
    1. A qualified applicant should have received a PhD degree (or will receive a PhD degree shortly) in the areas of materials, mechanics, physics, chemistry, or electrical engineering.
    2. Qualified candidate should work hard and be self-motivated, care to the details, and have strong communication skills. The candidate should write efficiently and work as a team player.
  Compensation:
  Follows the policy of school, and open to negotiation.
    1. Base salary: 300,000-400,000 RMB/year (including funding from government)
    2. Performance bonuses: based on research outputs and awards (by your achievements)
    3. PhD received oversea can apply for Guangdong Overseas Postdoc Funding (300,000 RMB/year)
    4. We will assist you to apply for Postdoc Funding and Youth Funding from NSFC, and provide opportunities to conduct research overseas or cooperate with companies for commercialization. After finishing the Postdoc term, qualified candidates have the opportunity to continue their work at the School of Advanced Materials, and will benefit from the talent policy of Shenzhen (including seed research funding of 300,000 RMB for 3 years, and 1,600,000 RMB housing supplement if qualified for Shenzhen Backup talents or Peacock plan).
Researching Assistant/Engineer
  Qualifications:
    1. Bachelor degree or years of experience in advanced material industry.
    2. Experienced in coating, thin-film material, vaccum structure/system design, electric control or market development in related field.
    3. Good communication skills, strong sense of responsibility, work with carefulness and patience.
To apply, please send resume and research interests&plan to Prof. Wu at wuzz@pkusz.edu.cn
Members: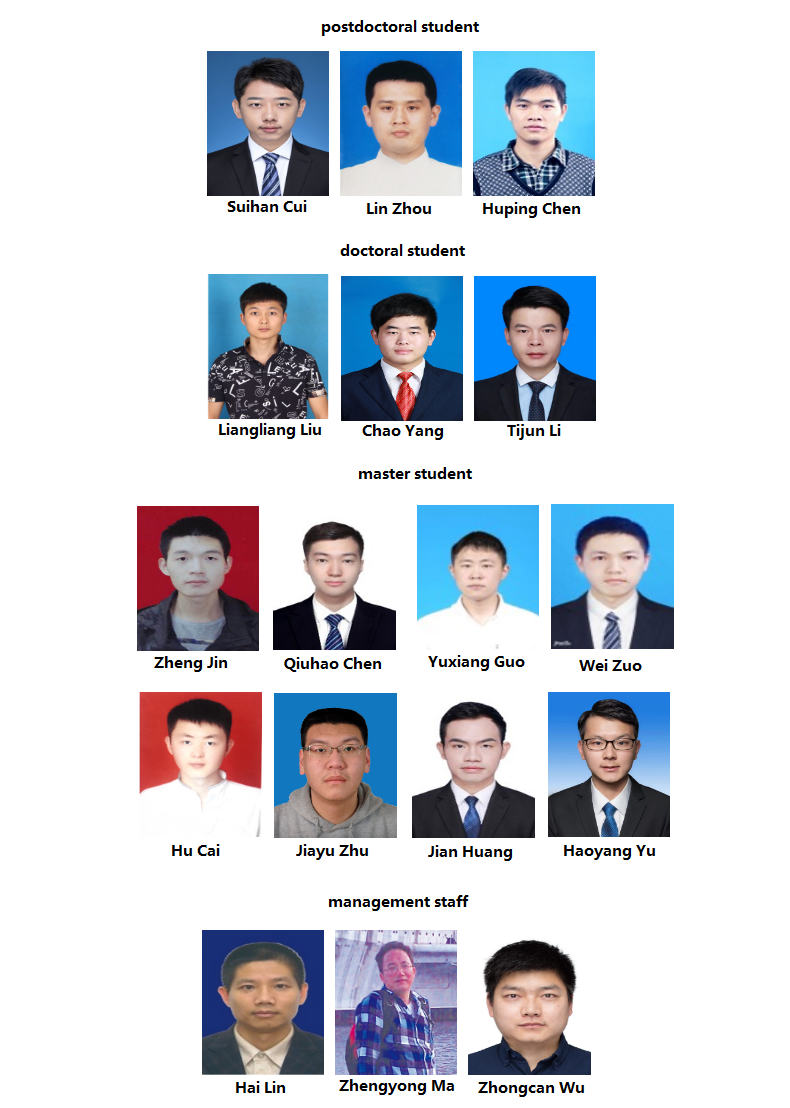 Publications:
Selected Papers (2020):
Selected Papers(2019):
Contact us:
Address: Building G, Peking University Shenzhen Graduate School,
University Town, Nanshan District, Shenzhen, China
P.C: 518055
Tel: 0755-26614661
Email: wuzz@pkusz.edu.cn