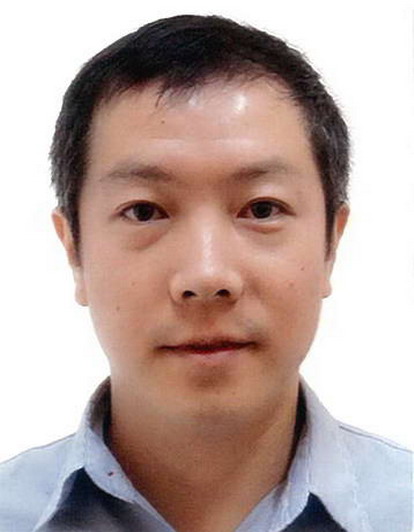 吴华南老师现在任教于北京大学深圳研究生院,为环境与能源学院副研究员。研究领域包括固废资源化、低能耗水处理技术与能源回收以及环境分析技术等。
联系方式
---
0755-26032670,wuhn@pkusz.edu.cn
教育工作经历
---
2013/7-至今,北京大学深圳研究生院,环境与能源学院,副研究员
2012/10-2013/6,北京大学深圳研究生院,环境与能源学院,客座研究员
2008/12-2013/5,新加坡国立大学,环境研究所,博士后研究学者
2007/12-2008/12,新加坡国立大学,化学系,研究助理
2003/8-2007/8,新加坡材料工程研究院,有机光电部,研习生
2003/1-2009/6,新加坡国立大学,化学系,博士,导师:Sim Wee Sun
1998/9-2002/6, 南开大学,化学学院,理学学士,导师:李湛勇
研究领域
---
固废资源化
低能耗水处理技术
能源回收
环境技术分析
社会兼职
---
中国环境科学学会,高级会员
国际生态发展联盟,常务理事、深圳地区办事处主任
深圳市低碳产业投资商会,理事
主持或参加科研项目及人才计划项目
---
1.国家自然科学基金青年项目,21405008、Goos-Hanchen效应耦合表面等离子体共振生物传感器、2015/01-2017/12、25万元、在研、主持。
2.深圳市科技计划基础研究项目,JCYJ20140903101648708、利用褐藻提取物治理蓝绿藻的研究、2015/01-2016/12、在研、主持。
代表性论文
---
1.Wu, H.N., Wang, Q., Ko, J.,Ko, J., and Xu, Q.* Characteristics of geotextile clogging in MSW landfills co-disposed with MSWI bottom ash. Waste Management, 2018 :164–172
2.Wu, H.N., Zhu, Y., Bian, S.W., Ko, J., Li, S.Y., and Xu, Q.* H2S adsorption by municipal solid waste incineration (MSWI) fly ash with heavy metals immobilization. Chemosphere, 2018, 195:40-47
3.Wu H, M Lu, L Guo, L G H Bay, Z Zhang and S F Y Li*, Polyelectrolyte Functionalized Single Wall Carbon Nanotubes as Effective Cathods Catalyst in Microbial Fuel Cells. Water Science and Technology, 70, 1610, 2014.
4.Wu, H., Wang, S., Bao, Q., Li, F., and Xu, Q.*. An Label-free lead(II) ion sensor based on surface plasmon resonance and DNAzyme-Gold nanoparticle conjugates. Analytical and Bioanalytical Chemistry. 2020, 412(27):7525-7533.
5. Wu H, H Li and S F Y Li*, "Rapid Detection of Melamine Based on Immunoassay Using Surface Plasmon Resonance Biosensor", Sensor and Actuators B, 178, 541, 2013.
6. Wu H, H B Teh, X Zuo and S F Y Li*, "Oligonucleotide Probes for Detection of Hg2+ in Aqueous Solution", 13th Frontier Science Symposium, Taipei, Taiwan, 19-20 Nov 2012.
7. Teh H B, H Wu, X Zuo, S F Y Li*, Detection of Hg2+ using molecular beacon-based fluorescent sensor with high sensitivity and tunable dynamic range, Sensor and Actuators B, 195, 623, 2014.
8. Chen B, H Wu, and S F Y Li*, "Development of variable pathlength UV–vis spectroscopy combined with partial-least-squares regression for wastewater chemical oxygen demand (COD) monitoring" Talanta, 120, 325, 2014.
9. Zuo X, H Wu, S F Y Li*, "DNAzyme catalytic probes coated multi-channel QCM for heavy metal ions detection in aqueous solution", AMN-APLOC 2011, 5-7 Jan. 2011, Singapore
10. Zuo X, H Wu, J H Toh, S F Y Li*, "Mechanism of mercury detection based on interactions of single-strand DNA and hybridized DNA with gold nanoparticles", Talanta, 82, 1642, 2010.
11. Feng T, S Geng, H Wu and P Shi*, "Solar RadiationEffect on Algae Growth" Chinese Agricultural Sciences, 47, 1372, 2014.
12. Liu F, P P Gan, H Wu, W S Woo, E S Ong and S F Y Li*, "A combination of metabolomics and metallomics studies of urine and serum from hypercholesterolaemic rats after berberine injection", Anal Bioanal Chem  403, 847, 2012
13.Zhang, C., Shao, M., Wu, H., Wang, X., Wang, N., and Xu, Q.*. Mechanism insights into dewaterability enhancement of digestate from food waste via hydrothermal treatment. Science of the Total Environment.
14.Wang, Q., Ko, J., Wu, H., Liu, F., and Xu, Q.*. Impact of bottom ash co-disposed with municipal solid waste on geotextile clogging in landfills. Science of the Total Environment. 2021, 774: 145744.
15. Lu M, L Guo, S Kharkwal, H Wu, H Y Ng and S F Y Li*, "Manganese-polypyrrole-carbon nanotube, a new oxygen reduction catalyst for air-cathode microbial fuel cells", Journal of Power Sources, 221, 381, 2013.
16. Zhang, C., Shao, M., Wu, H., Wang, N., Chen, Q., and Xu, Q. *. Management and Valorization of Digestate from Food Waste via Hydrothermal Treatment. Resources, Conservation & Recycling.
17. Teh H B, H Li, J Y Lin, M Liu, H Wu*, T Mann, S F Y Li and T Goh, "Multiple channel biosensor system for NEWater process", Water Convention, Singapore, 1-4 July 2012.
18.Yuan, T., Bian, S., Ko, J., Wu, H. and Xu, Q. * Enhancement of hydrogen production using untreated inoculum in two-stage food waste digestion. Bioresourece Technology. 2019, 282: 189-196.
19.Chen, Q.D., Liu, H., Ko, J., Wu, H., Xu, Q. *, Structure characteristics of bio-char generated from co-pyrolysis of wooden waste and wet municipal sewage sludge. Fuel Processing Technology, 2019, 183: 48-54.
20.Chen, Q., Wang, N., Huang, D., Yuan, T., Wu, H., and Xu, Q.*. Enhancement of methane production from anaerobic digestion using Different manganese species. Biomass Conversion and Biorefinery.
21.刘丰,王前,吴华南,徐期勇*. 渗滤液中Na+在生物膜形成初期的吸附特性研究.中国环境科学.
22.邵明帅,张超,吴华南,王宁,陈钦冬,徐期勇*. 餐厨垃圾沼液水热处理的固液特征及能耗分析. 化工进展.
23.刘丰,王前,吴华南,徐期勇*.氧化石墨烯对填埋场土工布初期生物结垢的抑制研究. 中国环境科学. 2020. 40(2): 688-694.
24.尚宁,王海洋,吴华南,Ko, J., 徐期勇*. 垃圾焚烧飞灰水泥固化体的抗压强度和浸出性研究. 环境工程学报. 2016, 10(6): 3207-3214.
25.王倩,陈钦冬,章佳文,吴华南,徐期勇*. 海岸线塑料垃圾低温热解及其污染物排放特征. 中国环境科学.
26.徐期勇,章佳文,刘虎,吴华南,陈钦冬*. 市政污泥与木屑共热解特性及动力学分析. 可再生能源. 2021,12
27.石笑羽,王宁,陈钦冬,吴华南,徐期勇*.生物炭加速餐厨垃圾厌氧消化的机理研究.环境工程学报. 2018, 12(11): 3204-3212.
28.徐期勇,王烁康,鲍琪,张善发,吴华南*. 纳米金增强SPR铅离子检测器构建.中国环境科学. 40(11): 5038-5044.
29.向静雅,王倩,邵明帅,王前,吴华南,徐期勇*.深圳海滩塑料垃圾及其重金属污染分析. 中国环境科学. 2020,40(7): 3097-3105.
发明专利
---
1.Li S F Y, H Wu, "A Device for Analysing a Specimen Using the Goos Hanchen Surface Plasmon Resonance Effect", WO2014/209227, 2014
2.Li S F Y, H Wu, "Method for improvement of wastewater treatment using natural solid additives in activated sludge process", WO2013/012395, 2013
3.Li S F Y, H Wu and M Liu "A System and Method for Detecting One or More Analytes in a Fluid", WO2013/006140, 2013
4.Li S F Y, H Wu and X Zuo, "Metal ion sensor using oligonucleotide", US 61/553,286, 2011 
受邀报告
---
Wu H, H Li and S F Y Li, "Towards online applications of QCM-D", 3rd QCM-D Scientific Conference, Beijing, 30-31 May 2013.