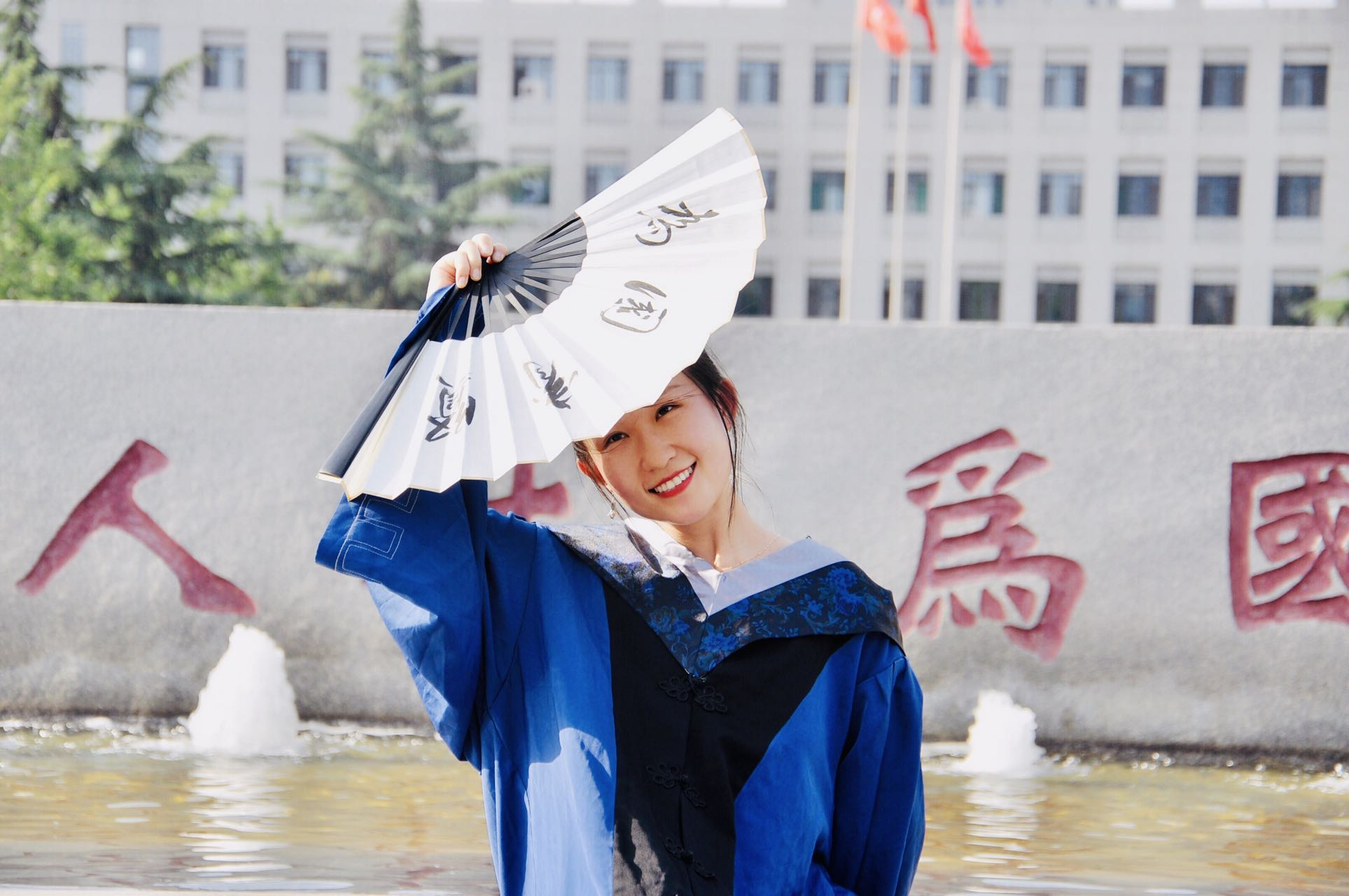 潘秀姣,女,博士,现为北京大学深圳研究生院联合博士后,研究方向为环境毒理与健康。
联系方式
---
北京大学深圳研究生院E栋209
邮箱:xiujiaopan@pku.edu.cn;pan_xiujiao@163.com
教育背景
---
2012.09-2016.06 山东大学 化学与化工学院 化学 理学学士
2016.09-2019.06 山东大学 化学与化工学院 分析化学 理学硕士
2019.09-2022.06 广州大学 土木工程学院&大湾区环境研究院 市政工程 工学博士
科研成果
---
1.Xiujiao Pan, Lingzhi Li, Hsin-Heng Huang, Jialong Wu, Xiaoxia Zhou, Xiliang Yan, Jianbo Jia, Tongtao Yue, Yen-Ho Chu, Bing Yan, Biosafety-Inspired Structural Optimization of Triazolium Ionic Liquids Based on Structure-Toxicity Relationships, Journal of Hazardous Materials, 2022, 424, 127521.
2.Xiujiao Pan, Jialong Wu, Cuijuan Jiang, Qianhui Yu, Bing Yan, Synergistic effects of carbon nanoparticle-Cr-Pb in PM2.5cause cell cycle arrest via upregulating a novel lncRNA NONHSAT074301.2 in human bronchial epithelial cells, Journal of Hazardous Materials, 2021, 411, 125070.
3.Xiujiao Pan, Xiaoru Yuan, Xin Li, Sulian Gao, Hainan Sun, Hongyu Zhou, Lujian Hou, Xiaowu Peng, Yiguo Jiang, Bing Yan, Induction of Inflammatory Responses in Human Bronchial Epithelial Cells by Pb2+-Containing Model PM2.5Particles via Downregulation of a Novel Long Non-Coding RNA lnc-PCK1-2:1, Environmental Science & Technology, 2019, 53, 4566-4578.
4.Penghao Wei, Xiujiao Pan, Chien-Yuan Chen, Hsin-Yi Li, Xiliang Yan, Chengjun Li, Yen-Ho Chu, Bing Yan, Emerging impacts of ionic liquids on eco-environmental safety and human health, Chemical Society Reviews, 2021, 50,13609-13627.
5.Xiujiao Pan, Qianhui Yu, Shenshu Chen, Yaqing Li, Taifeng Jiao, Wenyue Li, Chuchu Zhang, Aliye Kureshi, Lianghong Cheng, Qiyong Xu, Dissecting contributions of representative heavy metal components in PM2.5 to its cytotoxicity, Ecotoxicology and Environmental Safety, 2023, 251, 114562.
6.授权发明专利《一种二茂铁酰胺类分子化合物修饰的金纳米颗粒在制药中的应用》,专利号:ZL 2018 1 1216416.1,闫兵,潘秀姣,江翠娟,王深清,孔龙,翟淑梅,胡春,周丽。
7. 授权发明专利《二茂铁酰胺类化合物修饰的金纳米颗粒及其制备方法和应用》,专利号:ZL 2019 1 1099527.3,闫兵,潘秀姣,王深清。
8.Guohong Liu, Xiliang Yan, Alexander Sedykh, Xiujiao Pan, Xiaoli Zhao, Bing Yan, Hao Zhu, Analysis of model PM2.5-induced inflammation and cytotoxicity by the combination of a virtual carbon nanoparticle library and computational modeling, Ecotoxicology and Environmental Safety, 2020, 191, 110216.
9.Xin Li, Yangyang Jia, Aruo Nan, Nan Zhang, Hanyu Zhou, Lijian Chen, Xiujiao Pan, Miaoyun Qiu, Jialu Zhu, Han Zhang, YihuiLing, Yiguo Jiang, CircRNA104250and lncRNAuc001.dgp.1promote the PM2.5-induced inflammatory response by co-targeting miR-3607-5p in BEAS-2B cells, Environmental Pollution, 2019, 258, 113749.
10.Jingzhou Wang, Jianbo Jia, Dujia Wang, Xiujiao Pan, Haiyan Xiong, Chengjun Li, Yiguo Jiang, Bing Yan. Zn2+loading as a critical contributor to the circ_0008553-mediated oxidative stress and inflammation in response to PM2.5exposures, Journal of Environmental Sciences, 2023, 124, 451-461.
科研项目
---
1.国家自然科学基金重点项目:纳米细胞效应的大数据构建及智能模拟预测(22036002, 2021-2025),参与
2.广东省"珠江人才计划"引进创新创业团队-饮用水安全保障团队:饮用水健康风险识别与控制原理(2019ZT08L387,2020-2025),参与
3.国家自然科学基金重大研究计划重点项目:非编码RNA在大气细颗粒物致气道炎症反应中的作用机制研究(91643204,2016-2020),参与