Chen Kai
时间:2013-04-08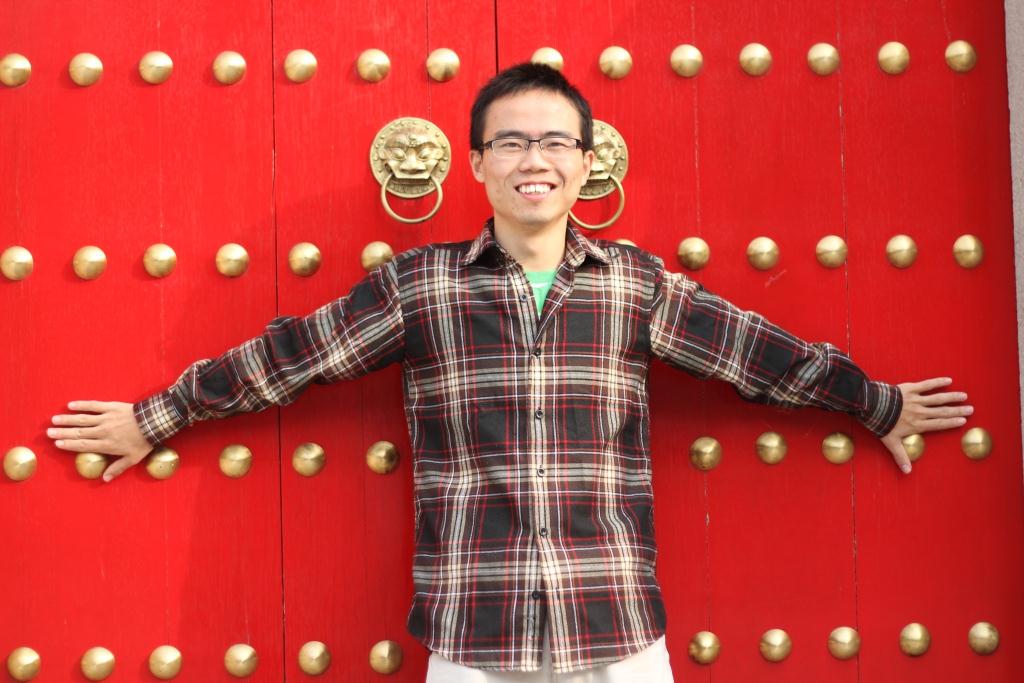 chenkaink at gmail.com
Education
Sep, 2009 – Jun, 2014
     Ph.D., Lab of Computational Chemistry and Drug Design,
     Peking University Shenzhen Graduate School, Shenzhen, China
     Dissertation:"Theoretical Studies of HDACs and Bromodomains" 
     Advisor: Prof. Olaf G. Wiest & Prof. Yun-Dong Wu
Sep, 2005 – Jun, 2009
     B.Sc., Department of Pharmacy, Nankai University, Tianjin, China
     Dissertation:"The Investigation of Substrate Tolerance of NahK and GlmU", Advisor: Assoc. Prof. Wei Zhao, Prof. Peng G. Wang
Publications
(see: http://scholar.google.com/citations?hl=en&user=n9J5-fgAAAAJ)
Kai Chen, Xiaoxiao Zhang, Yun-Dong Wu, Olaf, Wiest, "Inhibition and Mechanism of HDAC8 Revisited", J. Am. Chem. Soc. 2014, 136, 11636-11643.
Kai Chen, Liping Xu, Olaf Wiest, "Computational Exploration of Zinc Binding Groups for HDAC Inhibition", J. Org. Chem. 2013, 78, 5051-5055.
Kai Chen, Zhe-Chen Wang, Maria Schlangen, Yun-Dong Wu, Xinhao Zhang, Helmut Schwarz, " Thermal Activation of Methane and Ethene by Bare MO∙+ (M=Ge, Sn, and Pb): A Combined Theoretical/Experimental Study ", Chem. Eur. J., 2011, 17, 9619-9625. (Cover).
Nicolas Dietl, Torsten Wende, Kai Chen, Ling Jiang, Maria Schlangen, Xinhao Zhang, Knut R. Asmis, Helmut Schwarz, "Structure and Chemistry of the Heteronuclear Oxo-Cluster [VPO4]•+: A Model System for the Gas-Phase Oxidation of Small Hydrocarbons", J. Am. Chem. Soc. 2013, 135, 3711-3721.
Hong-Xin Liu, Kai Chen, Qian-Yun Sun, Fu-Mei Yang, Guang-Wan Hu, Yue-Hu Wang, C.-L. Long, "Nudibaccatumone, a Trimer Comprising a Phenylpropanoid and Two Sesquiterpene Moieties from Piper nudibaccatum", J. Nat. Prod. 2013, 4, 732-736.
Lina Guo, Taibao Liu, Kai Chen, Tianbang Song, Peng George Wang, Wei Zhao, "Facile synthesis of 5-hydroxy-l-lysine from d-galactose as a chiral-precursor", Org. Biomol. Chem. 2014, 12, 7310-7317.
Kai Chen, Xiao-xiao Zhang, Yun-Dong Wu, Olaf Wiest, Prediction and Evaluation of Conserved Water in Bromodomain Pockets, Manuscript in preparation.